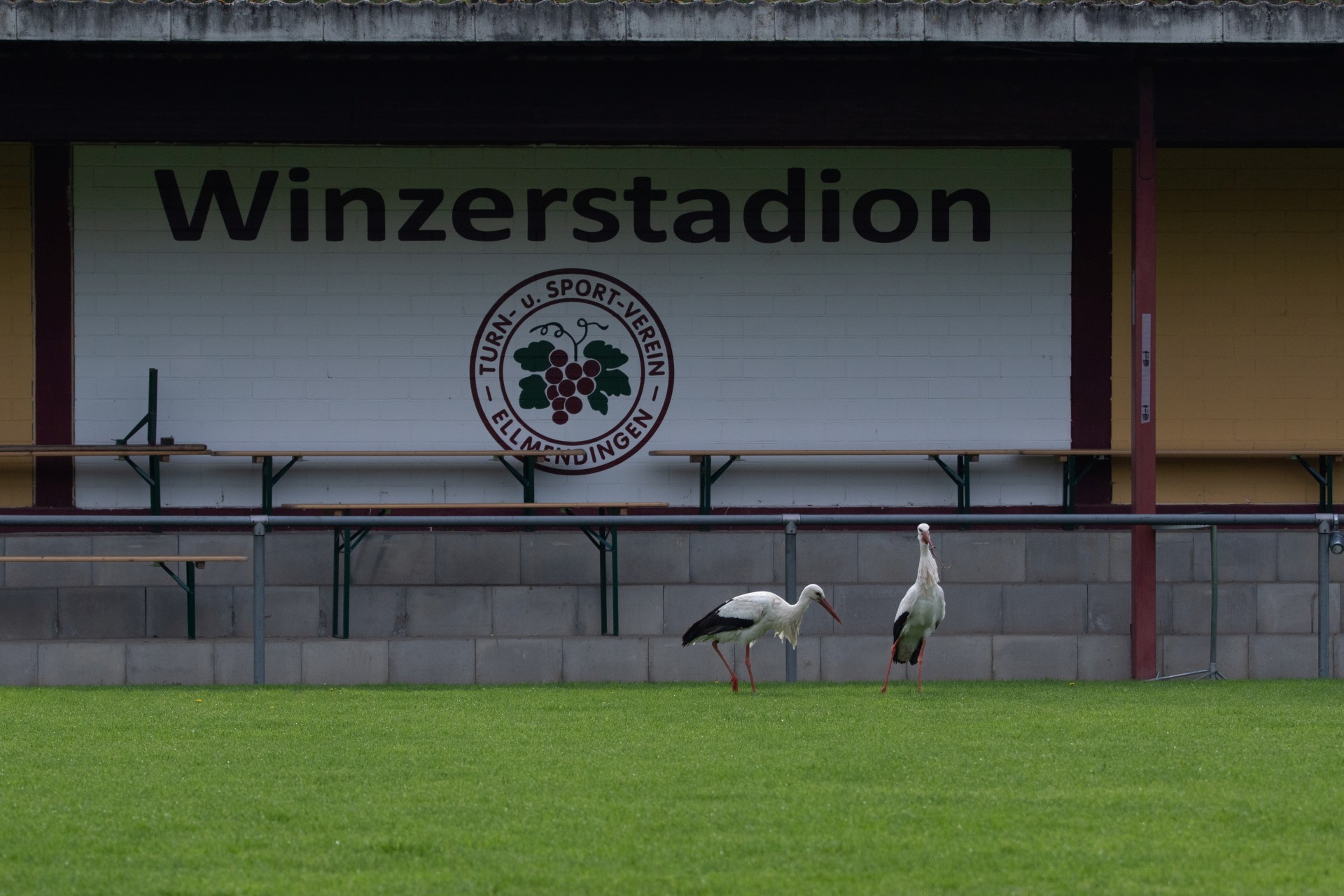 Picture of April 2023
Since mid-April we have a pair of white storks visiting Ellmendingen. First in the meadows at the Roggenschleh traffic circle, then also in the nesting aid on the roof of the Barbara church to see. During the day they often stay on the soccer field of the TUS, apparently there are many earthworms to get there. We managed to get the data of one bird at the ornithological station in Radolfzell due to ringing of the other bird: A3R90 was ringed in June 2021 in Bietigheim (North Baden) as a nestling, so it is currently almost 2 years old, probably still a bit young for breeding.
Picture of March 2023
Unexpected encounter with a cool roebuck. Monsieur had to quickly finish peeing before he and his companion took off.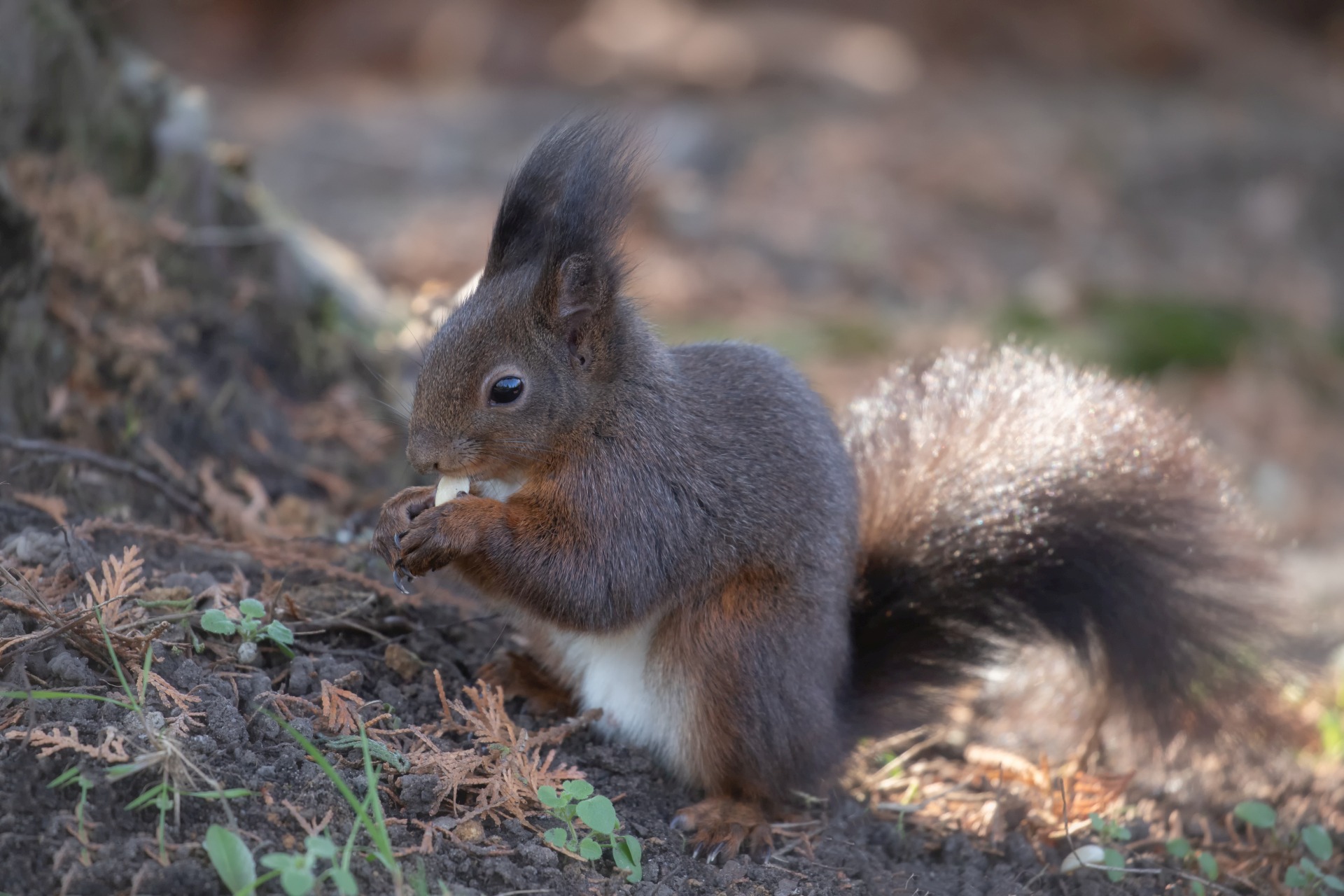 Picture of February 2023
The temperatures in late winter were again very mixed. In mid-February, the amphibians awoke from their winter dormancy and partly already set out again. The starlings now come by daily and show themselves, partly the nest box is already cleaned. Blue tits and great tits are already very belligerent, apparently the number of nest boxes is no longer sufficient. Also the squirrels are already very active, steal nuts and other things from the bird feeders and probably prepare for the spring, first Kobel were already built.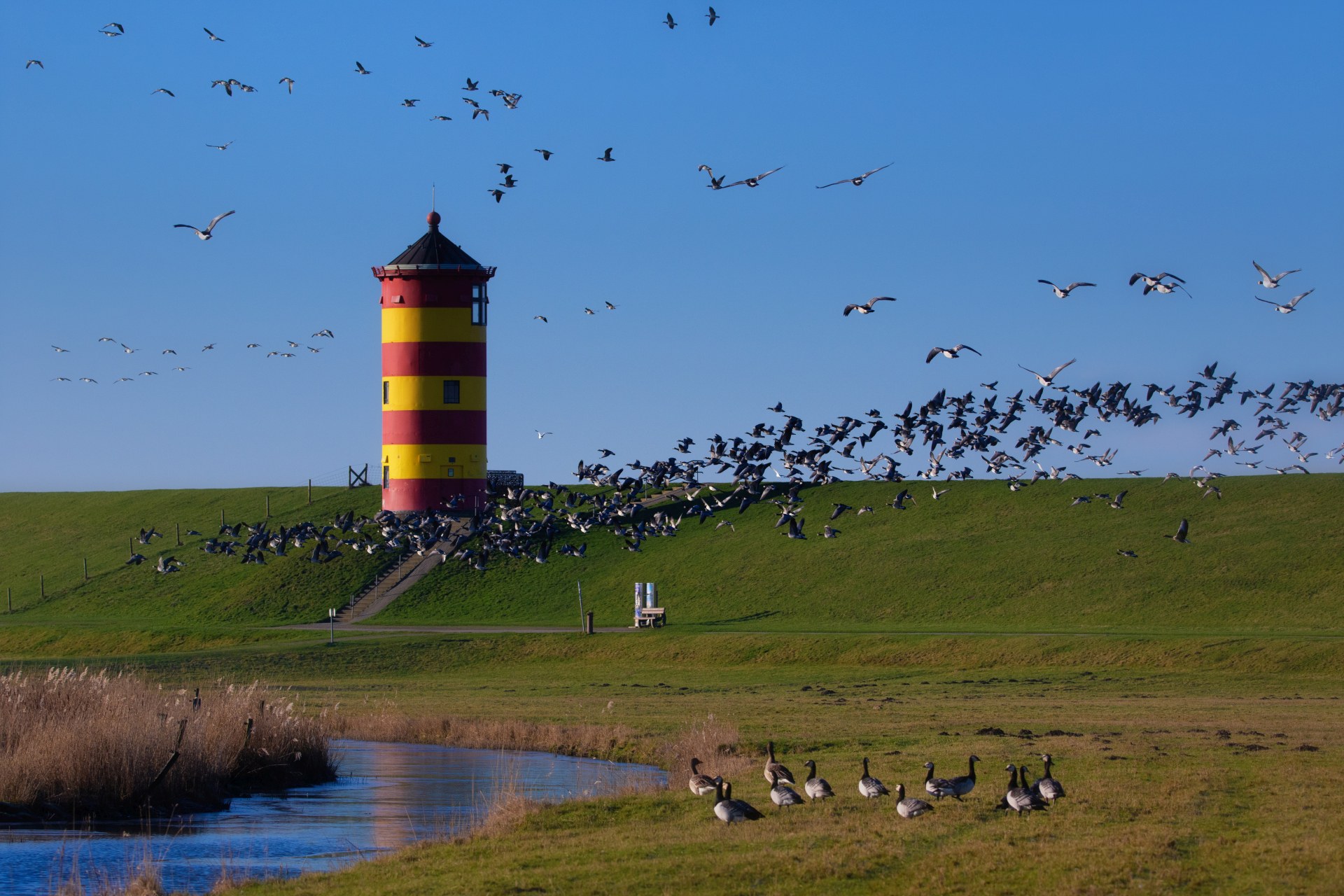 Picture of January 2023
In January we spent a few days in East Frisia on the coast of the North Sea. With bearable temperatures, on some days with a strong wind, we were able to make many excursions in the territory of 'chief inspector Ann Kathrin Klaasen'. Visits to Norddeich, Wilhelmshaven, Dangast, Aurich, Neuharlingersiel and Greetsiel were of course not to be missed. Always impressive in the morning and evening were the flights of wild geese, on this photo the white-cheeked geese at the Otto lighthouse in Pilsum.